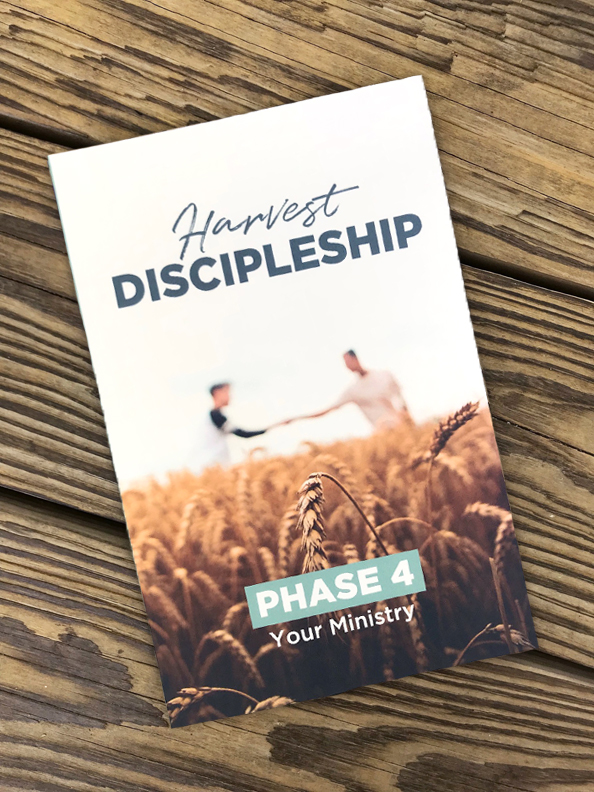 Discipleship 4
Your Ministry is the fourth of a five-phase study to help you become a faithful disciple of Jesus Christ.
TABLE OF CONTENTS
Lesson 1: A Heart for People
Lesson 2: Overcoming Obstacles
Lesson 3: Questions and Testimonies
Lesson 4: Sharing the Good News
Mid-Session Prayer Assignment: One Hour with God
Lesson 5: Serving His Family
Lesson 6: Words that Build
Lesson 7: Ministry Beyond Words
Lesson 8: Pillars of the Church
Appendix includes Weekly Bible Readings and Prayer Models

About the Author - Ralph Sigler is the founding pastor of Harvest Church in Dothan, Alabama. He is a graduate of Asbury College and Asbury Theological Seminary. Before starting Harvest, Ralph served 14 years in youth ministry. Ralph loves to see people experience Jesus firsthand, grow to love Him, and become strong disciples.